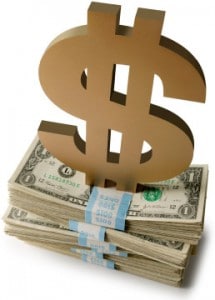 Smartphones are all the rage. Whether Android, iPhone or BlackBerry, consumers are gravitating to them more than ever. Sirius XM has a presence in this arena, but has not yet made the game changing move that could cement them as the consumers choice for audio entertainment while at the same time increasing their subscriber base and saving them money. In short, Sirius XM's real growth story should be in the smartphone market.
Traditionally Sirius XM's growth is in the auto market where the company has satellite radios installed in about 60% of all new cars manufactured. Typically these satellite radio equipped cars come with a promotional subscription that ranges from three months to one year. Sirius XM is usually able to convert between 45% and 50% of these promotional subscriptions into self paying subscriptions. The company has had continued success with this business model, despite some of the high costs associated with it.
Currently Sirius XM has to subsidize the radio's, their installation, and in some cases pay the auto companies up to 35% of the revenue that they derive. In essence there is a big up front cost as well as a back end cost associated with building their satellite radio business with auto manufacturers.
With smartphones, Sirius XM can develop their Internet Radio business in a manner that emulates the auto manufacturer model but with far fewer costs. There is no hardware to subsidize, no installation to subsidize, and no revenue to share. The royalties on the internet radio cost more, but that cost is substantially less than all of the subsidies and revenue sharing that Sirius XM pays out to their auto partners. With smartphones Sirius XM simply needs to develop and update an app. It is all about the software with smartphones. With cars it is all about hardware.
Sirius XM has had apps out on smartphones for quite some time. It is only now that they are beginning to promote this aspect of their service through television appearances featuring notable shock jock Howard Stern. What Sirius XM should do is take their apps and Internet service to the next level. The question is, how?
OFFER A REAL FREE TRIAL
Sirius XM does offer a one week free trial with their apps but, the one week trial is not enough. It barely gives the consumer enough time to figure out the channel line-up. What Sirius XM should give users is a three month promotional subscription with their apps and make sure that is prominently featured in the app store. Pandora and Slacker enjoy serious promotion on the three biggest smartphone stores. Sirius XM can steal that thunder by getting consumers to really experience the superior and unique content offerings they offer.
MARKET THE UPGRADES
The secret to success is to get people hooked on your service and then garner as much revenue as you can from them. If a consumer starts out with the app and loves it, they are more likely to go ahead and get the satellite service. The Internet service or the satellite service is $12.95 as stand alone. The combined service garners another $3.00 from the consumer. Sirius XM can then take things to the level and market the "BEST OF" packages for another $4.00. Think about it… if Sirius XM can covert even 25% of trial users into self paying subscribers, they would be way ahead of the game.
MARKET THEIR UNIQUE CONTENT
In the world of audio entertainment, most apps contain nothing more than music. Sirius XM needs to feature their unique content. They need make consumers understand that they have all of the music PLUS great talk, comedy, news, and sports. In their recent contract renewal with the NFL the company was able to negotiate Internet streaming rights into the deal. Direct TV markets the heck out of their NFL packages, Sirius XM can do the same. Other high value content includes Howard Stern, Martha Stewart, Oprah, Playboy, Cosmo, Opie and Anthony, Major League Baseball, The NBA, the NHL, and a college sports line-up that can't be matched anywhere. The company needs to feature this content like never before to keep their Internet radio competitors at bay.
So, why do I feel that the smartphone market should be capitalized upon? In the last year, smartphone use grew an astounding 60% to over 63 million users and it's safe to assume that number will only continue to grow. While Internet radio services like Pandora and Slacker got in at the beginning, it is the next phase of smartphone growth that will deliver the biggest prize.
In September of 2010 15.2% of smartphone users listened to music on line. By December that number grew to 15.7%. With auto makers now making cell streaming through the dashboard possible through Bluetooth A2DP technology, music apps over a cell phones now have more options for consumers to utilize and find value in. Interestingly it is now possible for Sirius XM to get into the car dashboard without having to pay a revenue share to an auto company.
Sirius XM's Mel Karmazin has promised Satellite Radio 2.0 in 2011. While we will certainly see an impact on the satellite service, the most potential is in their Internet Radio platform. This is where Satellite Radio 2.0 can present a wow factor to consumers and investors alike. It takes time to integrate new services into new cars. It takes no time at all to upgrade an app and get into the dashboard anyway through the smartphone. Sirius XM recently decided to work with Telecato bring the Andriod platform to Sirius XM. These types of announcements can help give hints as to what the company will be doing in 2011.
For investors, 13 million new car sales is exciting… the thought of another 15 to 20 million people jumping into smartphones is truly titillating.
Position – Long Sirius XM Satellite Radio