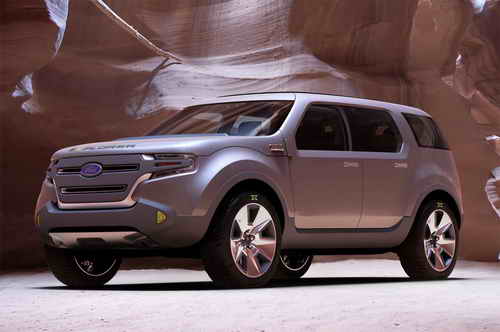 Whether you want to call it Satellite Radio 3.0, or SiriusXM Hybrid, the result is the same.  SiriusXM and Ford have announced an expanded deal that brings together the satellite service with the streaming service.  For the first time a true hybrid in-dash experience is available from SiriusXM. This has been a long time goal of the company, and seeing it come to fruition is a huge positive for consumers.
Ford drivers will be the first to enjoy access to the MySXM and On Demand features of SiriusXM Internet Radio alongside satellite radio all by using voice commands, steering wheel, or radio controls.  The combination brings customization and On Demand to the dashboard.  In addition, SiriusXM and Ford also announced that those buying new cars will receive 6 months of SiriusXM All Access, a higher tier of service that includes Internet streaming.
Better still, as a software add-on, the SiriusXM Internet Radio App can already be used in more than one million Ford vehicles that are  equipped with SYNC AppLink.  The product provides drivers with control of their favorite mobile applications via voice commands, steering wheel or radio controls.  Essentially the consumer can be a safer driver while listening to the best radio on radio.
Internet Radio subscribers can download the latest version of the SiriusXM App for their compatible iPhone or Android smartphone and connect to SYNC AppLink for safer in-vehicle control of MySXM and On Demand.