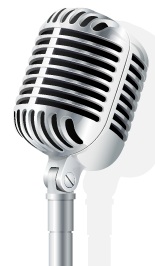 SiriusXM has announced that company will launch "The Bill Carter Interview," a weekly one-hour program in which esteemed former New York Times reporter and best-selling author Bill Carter will sit down with major figures from all sides of the entertainment industry and beyond.  The show will add yet another layer of breadth to the satellite radio platform, and is yet another example of some of the advantages that SiriusXM has over pure internet delivered content.
"The Bill Carter Interview" will air exclusively on SiriusXM's Insight channel 121, the groundbreaking news, information, and entertainment radio channel offering intelligent conversation with an edge.  SiriusXM has not yet announced an exact date for the show to launch, but did indicate that the show will debut this summer.  "The Bill Carter Interview" will broadcast on Mondays at 6:00 pm ET the new program will feature in-depth interviews with some of the most-talked about figures in the country. Carter will explore both the water cooler moments in popular culture as well as conduct comprehensive conversations with the individuals who are shaping the national dialogue. The show will also invite listeners to call in and join the discussion, offering them a chance to share their perspectives and ask questions of some of the biggest names in entertainment and news.
"The thing I have enjoyed most in my career as a journalist has been the opportunity to talk to fascinating, funny, and news-making people," Bill Carter said. "My SiriusXM program will be all about in-depth, engaging conversations with a full range of the performers, writers, producers, and executives who are shaping the culture today."
SiriusXM investors have seen program changes and shifts over the years, but all in all, the company has made the satellite radio platform better with additions such as this.  Perhaps this can evolve into more than once per week.  Stay Tuned!