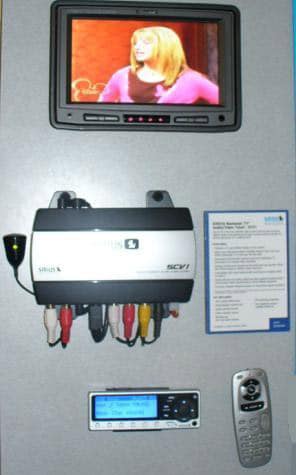 I got a good firsthand look at Sirius Backseat Television today at Sirius' headquarters in New York. As was announced today, Directed Electronics is coming out with the first aftermarket product for Sirius Backseat TV.
The $299 kit comes complete with audio tuner, video tuner, child friendly video remote, audio remote and a diversity satellite antenna system. The system is fully compatible with most aftermarket and factory installed video monitors.
A common misconception is that Sirius video service only has cartoons. While the channels offered are kids channels, the programming goes beyond cartoon images. Both Nickelodeon and Disney feature many shows that are traditional "real life" programming, including Hannah Montanna, Suite Life of Zach and Cody, and others.
The quality of the stream was very good, and at the price point offered, Sirius Backseat TV a viable option for parents.
Position – Long Sirius, Long XM, Long Directed