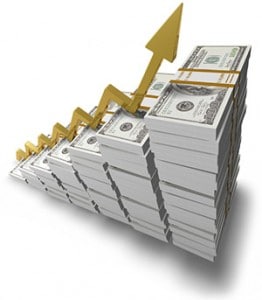 The big news with SiriusXM's Q2 was not that they hit the analysts targets, but rather what the future holds in store.  The company reported a profit of 2 cents per share on revenue of $1.12 billion and a profit of $102.8 million.  SiriusXM raised its subscriber guidance from 1.4 million additions this year to 1.8 million.  The company also raised its revenue forecast to $4.5 billion.  Highlights of the quarter included:
Self-pay Net Additions Increase 37% to 519,000
Record Second Quarter Revenue up 8% to $1.12 Billion
Net Income of $103 Million, Including a Pre-tax $108 Million Settlement
Adjusted EBITDA Climbs 12% to a Record $415 Million
Free Cash Flow Reaches $371 Million, up 11%
GAAP EPS of $0.02; Adjusted EPS of $0.03, Excluding Settlement
It is also notable that SiriusXM repurchased 144 million of its own shares during the quarter for $560 million.  The company improved its churn to 1.6%, which would seem to indicate that the product remains sticky.  The success in converting trial subscriptions to self paying subscriptions was about 41%, in line with recent quarters.  The company reports an average revenue per user per month at $12.42. and a subscriber acquisition cost of just $32.  This implies that the company can break even on a subscriber after just 2.5 months.
SiriusXM stock now trades in the $4 range and seems to be getting upgrades from the street.