There is hope for all of you SiriusXM iOS app users as your favorite satellite radio provider has finally sunk some thought and resources into their online listening experience.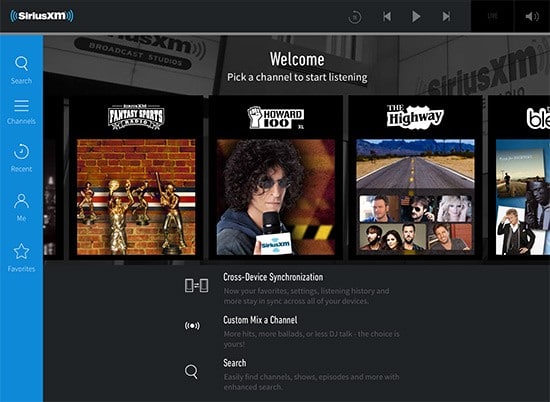 This new app boasts features including speedier tune times, synced settings across devices, enhanced search, personalized recommendations, and social integration.
Although it may not be touted as a bullet point feature, gone are the days of using your pinky finger on those tiny little touch targets as the new app features large clickable areas that leave room for the fattest of fingers. Finally no more miss-clicks and accidental deletions!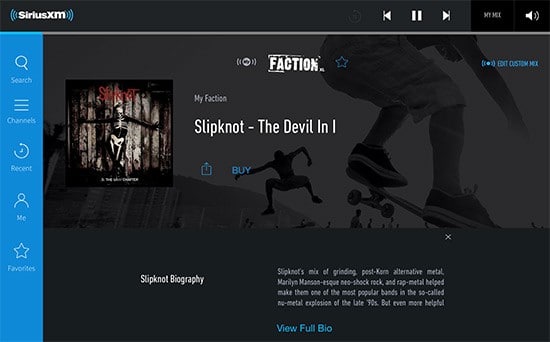 Sleek new channel pages, complete with album art and biography's, feature the ability to share what you're listening to via iMessage, Twitter, and Facebook.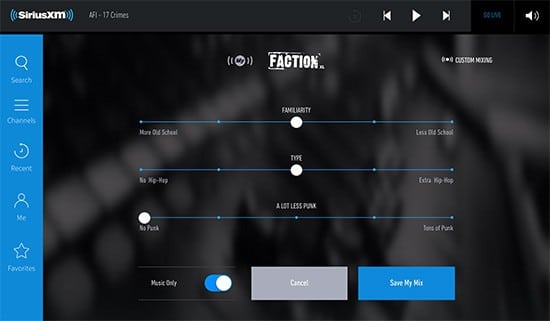 The new and improved customization screen makes it much easier for users to stream more of what they want.
New application settings also allow you to choose both your live and download audio quality, for those users on a tight data budget.
SiriusXM finally has an app with looks, usability, and functionality worthy of a company of their caliber. The most important question now is – will it work? As of today OnDemand episodes of my favorite shows are two days behind but, it hasn't crashed yet so, that's a good start.
Details and download information can be found in the App Store.