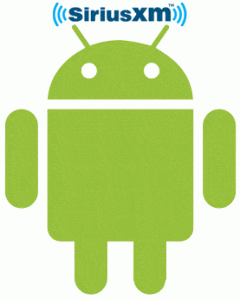 In what can only be called a vague and cryptic press release (.pdf), mobile technology gurus Teleca announced that they will be creating a development platform for Sirius XM Radio.
The new platform is said to be a solution for Sirius XM's next generation vehicle, portable, and more products. What does that mean? We can only assume that the Android platform will add features like touch screen capabilities, the ability to save audio, and better inter-connectivity for controlling and streaming to other compatible devices.
"We were impressed with Teleca's experience with the Android Operating System and strong background in radio interface integration. Teleca is working with us to develop a complete platform strategy for delivering our unique and compelling programming to consumers." says Sean Gibbons, vice president of product marketing for SiriusXM's aftermarket division.
If you want more than the typical crappy marketing hype, you will have to wait until February 14th when Teleca demonstrates its entire line of solutions at the Mobile World Congress.
Whether or not Teleca and Sirius XM take advantage of all or some of those possibilities is anyone guess. Is this "Satellite 2.0?" Who knows. Sirius XM has strangely fallen into a secretive style of releasing new websites and internet players without the slightest notice to their users or press, leaving everyone wondering… what's next?