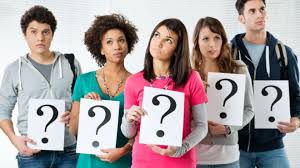 SiriusXM has announced the launch of "Career Playbook Radio," an all-new career advice show hosted by Jim Citrin, partner at executive search firm Spencer Stuart and best-selling author on leadership and career success. "Career Playbook Radio" is focused on giving millennials, young professionals, and parents of recent college grads expert insight into getting a great job and laying the foundation for a successful career.
"Career Playbook Radio" will be a weekly conversation with top executives, industry veterans, and thought leaders sharing their personal experience and knowledge with aspiring young professionals who are seeking to carve out a distinctive place with their careers in the first decade after graduation.
Each week, "Career Playbook Radio" will feature a wide slate of leaders from top companies and institutions, including: Gail McGovern, CEO and President, American Red Cross; Justin Smith, CEO, Bloomberg Media Group; J. Patrick Doyle, CEO and President of Domino's Pizza Inc.; Laszlo Bock, Senior Vice President of People Operations at Google Inc.; Lori Goler, Vice President of Human Resources and Recruiting at Facebook, Inc.; Kristen Fitzpatrick, Managing Director, Alumni & MBA Career and Professional Development, Harvard Business School; Admiral Eric Olson, retired Commander of U.S. Special Operations Command (SOCOM); and Soo Hong, Chief Human Resource Officer, WeWork.
"Career Playbook Radio," will air for 6 weeks and will launch on May 16, and air Saturdays at 5:00 pm, and rebroadcast on Sundays at 10:00 am and 3:00 pm (all times Eastern) on SiriusXM Insight, channel 121.  Subscribers will also be able to listen to the show via SiriusXM On Demand on smartphones and other connected devices as well as online at siriusxm.com.
This type of content offering is somewhat unique to SiriusXM, which can create channels within its platform to suit specific content offerings that traditional radio may find limiting.  In point of fact, limited run content such as this can bring specific and even narrow demographics very real and pertinent information on a very timely basis.  In this case, young people get the opportunity to get some great career advise from top player in the field.  Stay Tuned!