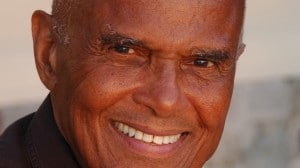 He is a music icon and has fans that span generations.  Harry Belafonte will loin a long list of music greats that have graced the satellite radio providers Town Hall Series, and subscribers can catch it all tonight at 5:00 PM on SiriusXM's African-American talk channel The Power, channel 128.  Belafonte is a Grammy, Tony and Emmy-award winning artist/activist.
This special event will be hosted by longtime civil rights activist/SiriusXM host Joe Madison, "SiriusXM's Town Hall with Harry Belafonte" will take place at the company's New York City studios in front of a live intimate audience made up of subscribers.  Watch for Belafonte to discuss a variety of questions from the audience, including both his music career and activist stances.
"SiriusXM's Town Hall with Harry Belafonte" coincides with Belafonte receiving the highest honor from the NAACP as the recipient of the 2013 Spingarn Medal, presented annually to the man or woman of African descent and American citizenship who made the highest achievement during the preceding year or years in any honorable field of human endeavor.
"Harry Belafonte's commitment to racial equality and social justice has shaped a life and career that continues to inspire, challenge, educate and entertain people around the world," said Scott Greenstein, President and Chief Content Officer, SiriusXM. "Welcoming Belafonte to our studios to sit down with Joe Madison on the week of President Obama's second inauguration and the observance of Martin Luther King, Jr. Day is an extraordinary opportunity to give our listeners the special programming that exemplifies our 'Town Hall' series."
Joe Madison, "The Black Eagle," is a human and civil rights activist, abolitionist against slavery in Southern Sudan, television commentator, columnist, lecturer, labor and corporate spokesman, musician and athlete. He is the former executive director of the Detroit NAACP and was later named director of the national NAACP political action department.