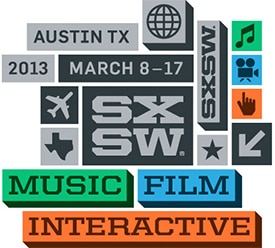 SiriusXM has created a new limited-run channel to bring listeners the convergence of original music, independent films, and emerging technologies that is SXSW.
South By Southwest Radio, will broadcast from SiriusXM's studio in Austin City Limits and air on SiriusXMU (ch. 35), starting today and running right thought to the conclusion of the festival on Sunday March 17th.
SiriusXM's Jake Fogelnest, Jenny Eliscu and Julia Cunningham will bring listeners performances, interviews and music from artists performing including Flaming Lips, Local Natives, Wavves CHVRCHES, and DIIV.
The show will also feature acoustic performances by The Thermals, Icky Blossoms, Phosphorescent, and The Black Angels Live from The Moody Theater.