In a move that has been a long time coming, the Sirius and XM websites have finally merged. The new web presence can bee seen at siriusxm.com but, it should be noted that consumers can still get there via the older sirius.com and xmradio.com urls. The new design is geared toward subscriber retention and revenue maximization with key sections devoted to converting OEM promotional subscribers and helping new users to understand the service. The new website is also seems to have adopted simplicity theory as it is much easier to navigate.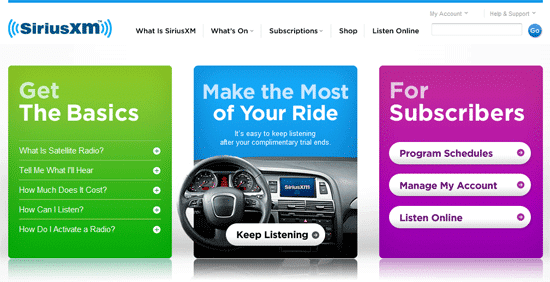 This latest move also includes an updated internet media player that incorporates social sharing and the ability to purchase music. Listeners can now tell the world just what they are listening to or purchase the song in a single click. The revamped player also includes a tuner dial that lets users see channels on the fly and connects them to specialize features. Want to see it in action? Check out the new media player tour.
Clearly the website and media player still have some tweaking left to do but, it appears that Sirius XM is making some moves early in 2011 in preparation for Satellite Radio 2.0.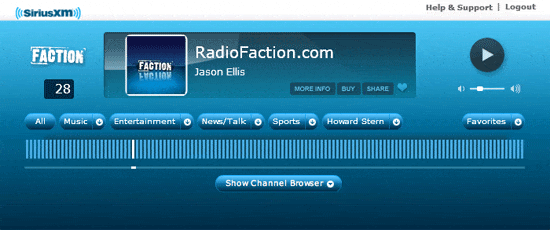 More impressive than anything is the consolidation of the branding. With one unified website Sirius XM can get on with the business of ending consumer confusion and marketing one distinct brand. Hopefully the next move will be a unified customer service call center and unified billing options. This is perhaps the company's biggest shortcoming and is certainly on the schedule for upgrades and updates in 2011.
Position – Long Sirius XM Radio