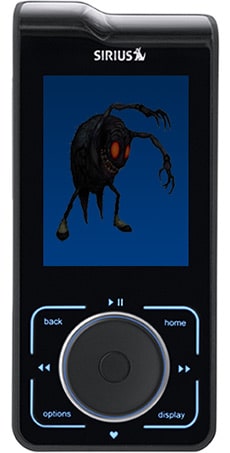 If you happen to be the owner of a Sirius Stiletto 2 you've probably spent the last week contemplating firing that little black brick out a window – the good news is, you're not alone and we finally have a fix.
On Wednesday July 11th many Sirius subscribers awoke to find their radios "unsubscribed" and rendered useless in an event that SiriusXM customer service has described as an outage, update bug, and even a satellite malfunction. Whatever the real issue was, about 24 hours later the problem was seemingly fixed for everyone accept those faithful show curating Stiletto 2 owners.
Although the satellite feed was back up and running, the Stiletto 2 was still not able access any precious recordings. Instead owners were greeted with a screen saying they needed to subscribe the radio to use that function – what the what? Hang in there, a solution is coming…
After days of frustration and a couple of software updates documented by SL2 owners in the forums there is now a fix and the solution is a simple one. Simply dock the device, set the channel to 0, and sit back and relax while your Stiletto 2 updates the final update needed for fully functional glory.
Its been a long week for patient SL2 owners and although most are happy to put this all behind them, there are still a couple of isolated incidents of people experiencing issues such as not being able to access their "best of xm"channels. If you happen to be one of those people, the forums are lighting up with new Stiletto 2 members tracking the issues and ready to lend a helping hand.
[Special thanks to Pericles and all the new members of the forum for helping each other out.]