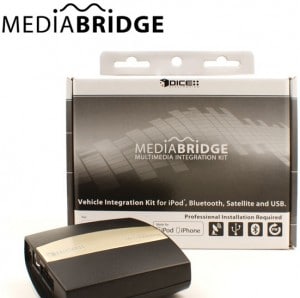 The quick eyes over at Twice caught some great news for Sirius XM (NASDAQ:SIRI) subscribers.  Dice Electronics has announced that it will be developing its next generation of OE-integration kits to connect Sirius XM's SXV200V1 "universal" black-box tuner to factory sound systems.  What's the big deal?  Read on and you shall see!
These next generation aftermarket devices will enable capable factory installed sound systems to stream the expanded lineup of Sirius XM channels.  That's right, Satellite Radio 2.0 will be more available for consumers with the addition of a simple device!  This means more channels, more capability, and a better consumer experience.
Dice hopes to integrate four key features into the system:
Tune Start, which begins playing the current song from the beginning when a user tunes to a new music channel.
Show Finder is an electronic programming guide showing seven days with of programming.
Featured Favorites consists of channel collections selected by the Sirius XM programming team.
A fourth feature is still TOP SECRET and will be unveiled later this year, giving us all something new to speculate about.

Connectivity to the SXV200V1 will be included in DICE's integration kits.   This will enable factory-head control of iPhones and iPods and previously allowed for the addition of the Sirius SC-1 satellite tuner. The kits will also enable factory heads to control an iPhone-installed Livio Internet radio app, enabling the head units to select thousands of Internet stations including Sirius XM Internet Radio.
Dice has not stopped there.  The company is also developing a flagship MediaBridge kit, which on top of the features described above  will also add USB digital audio playback of files stored on USB drives in various formats, and it will also add stereo Bluetooth A2DP streaming with AVRCP.   This enables wireless control of certain functions used to control streaming apps such as Livio, Pandora, and Spotify, as well as smartphones.
Even better, DICE's current pricing will not break the bank!  The base kit should carry a suggested retail price of  $189, while the MediaBridge should come in at about $299.
[via Twice]