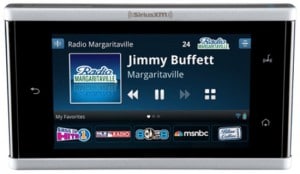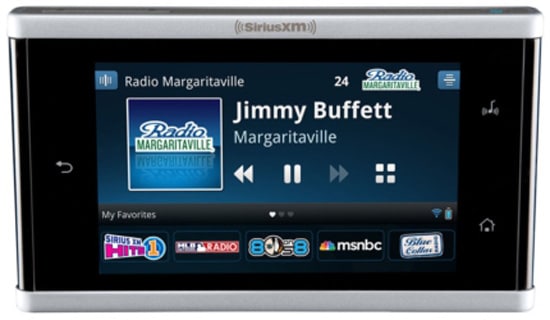 The quick eyes over at Digital Radio Central have stumbled upon an update for the Lynx that takes the flagship radio to an all new level, bringing out, for the first time, some of the real potential behind this Android-powered product.
The Lynx was a good satellite radio receiver with a slick user interface… now it is even better thanks to enhancements like OnDemand and a shiny new web browser!  If you were looking to get your hands on a SiriusXM lynx now is the time, continue reading to see a great special we have for you!
The latest software update includes;
Satellite radio Updates:
New-Instant and Schedule Recording Capability
New-Tune Scan Feature
New-Channel Background Graphics for now playing Screen
Update – Replay Memory Increase. Up to 60 minutes for now playing channel and 30 for current favorite channels
Internet Radio Updates:
New-SiriusXM On Demand Access
New-Tune Start capability on ALL Music channels
New- Jump to last channel
Updated- Start Now menu list with more Info

General Updates:
New – Web Browser
New – Independent LED light adjustment for home and vehicle docks
New – Custom naming of Bluetooth Home Dock
New – Clock added to home screen and Now playing screens
New – Add favorite Shows tom my shows for quick access
Update – Improved Bluetooth home dock connectivity
Update – Mature Channels stay locked or unlocked during a session
Update – Improved dock transitions
Other – miscellaneous improvements and performance enhancements
As you can see the Lynx just got much more capable!  It is also great news that the Lynx update went well beyond simply adding the recently announced OnDemand capabilities.  Simply stated, the Lynx is a product that just went from slick status to gotta-have-it status.
Okay, okay… I promised you a special deal and here it is.  Longtime SiriusBuzz sponsor TSS-Radio, was so excited by this news that they offered up a $20 discount on a Lynx to anyone that calls and mentions SiriusBuzz.  Act fast though, because this offer will only be valid through the end of the month.  This offer is only available by phone and you need to call 312-846-6606.
Happy Listening!