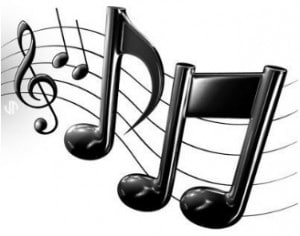 Friday readers were treated to a bit of news regarding SiriusXM's new personalized Radio feature known as MyControl or MySXM.  I have spent a good chunk of the weekend putting the service through its paces and have developed my own take on the service.  There is a lot of ground to cover here and I thought it best to break up my review into a few components.  There is the concept, the technical, and the impact on the equity.  I have covered the impact on the equity in an article published on Seeking Alpha.  This piece will stick to the concept with another article about the interface to follow.
MySXM – The Concept
The concept with the new MySXM is brilliant.  While it may seem simple, the product is actually quite complex.  Think of MySXM as individual filters applied to already expertly curated channels and you can begin to visualize what this revolutionary concept actually does.  Lets take artist Taylor Swift as an example.  She is a little bit country and a little bit pop.  From a country standpoint she is not likely to appear on Willies Roadhouse channel, but could be a regular on The Highway.  Meanwhile she would not appear on a 90's channel, but would appear on Sirius Hits 1.
The first part of any music channel is programming that channel with a playlist.  In theory that playlist will include songs that fit the description of a channel.  A program director will curate a playlist for a channel and if all goes according to plan, listeners will enjoy the channel and listen regularly.  MySXM takes that concept a bit further.  By example, lets assume that a playlist for this week on the 80's channel includes 2,000 songs.  Being the 80's it will likely include the tail end of disco, some rock, some punk, some British bands, and some pop.  That is a lot of coverage for one channel.  A program director is already challenged in creating the perfect experience for listeners.  SiriusXM's MySXM allows the user to drill down into a more personalized experience by using a slide bar to further customize the curated content.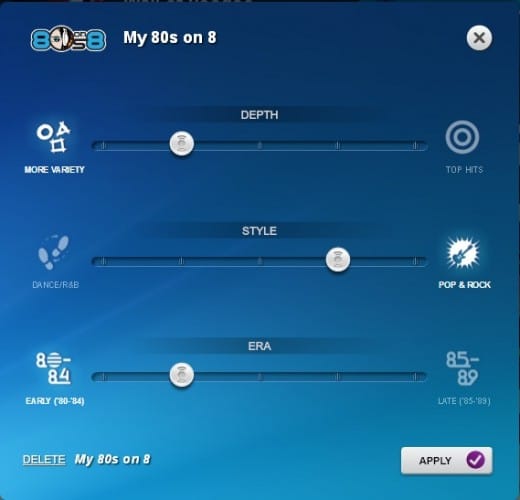 What happens now is that a program director is essentially refining each song on that playlist to apply it to the attributes of the 80's channel.  In addition, a program director at "Classic Rewind"  may be taking some of those same songs and categorizing them for that channel.  Thus a classic 80's song like Def Leppard's  "Rock Of Ages" might be in the regular playlist of the 80's channel this week, and get further identified as a "Top Hits" song, a "More Pop & Rock" song, as well as an "Early 80's Song" for the customized attributes of the 80's channel.   By sliding the bars on the 80's channel you can narrow the playlist to include only the songs that fit your mood.  Meanwhile the program director at Classic Rewind might categorize the same song as "Familiar", "Rockin Classics", and "More 80's" on that channel.  Essentially one individual song can have several attributes assigned to it across several channels.  Can you see the complexity?  Thankfully, for the consumer the process is simple.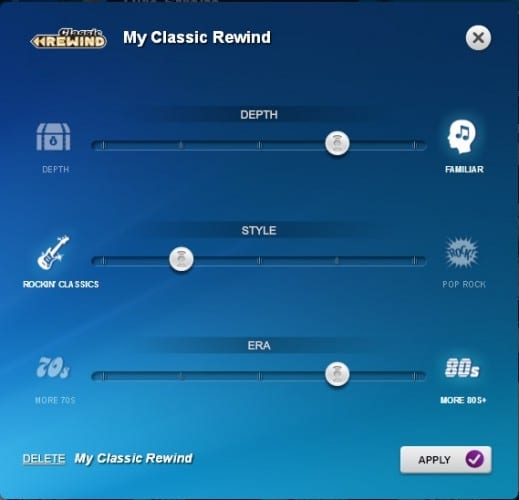 The beautiful thing that SiriusXM has accomplished here is that your music can suit your mood instantly.  Let's say that you like today's hits, but every once in a while you like to rock out a bit.  You can slide a few bars and get music instantly that suits your mood.  Tomorrow you can slide the bars again and be back to your usual self.  Let's say you like modern country but do not want very much twang.   Slide a few bars and you have a pop/country listening experience.  It is an awesome concept.
Let's consider a service like Pandora for a moment.  With Pandora there is software that learns your likes and dislikes.  That model begins to learn what you like and do not like.  Sounds cool so far.  After many weeks of listening Pandora gets pretty good at understanding your usual desires.  However, can that channel strike that cord that has you currently wanting more rock because you are in that type of mood?  Not really effectively.  MySXM can do that instantly for you!
Thus far MySXM is working on 40 channels.  It will get to more channels over time, and the company will certainly tweak many things along the way.  The key here is that a subscription to SiriusXM just got a lot more valuable for consumers.  I have made no secret that I am a fan of Slacker as well as SiriusXM.  I oft listen to Slacker when at my desk and at home.  For whatever reason I preferred the programming that Slacker assigned to the types of music I listen to.  MySXM may very well change my listening habits in favor of SiriusXM.  That is a good thing for the satellite radio provider.  The company wants more ears listening more often.  MySXM will create more brand loyalty by making the service more valuable to listeners.  I can actually picture a day when users may want to stream SiriusXM in their cars via the cell phone app so that they can customize in the car as well.
As Charles pointed out in the initial review, the company will be able to learn a lot about what consumers want in a listening experience.  MySXM will actually help program directors curate the satellite streamed channels better as well.  It is a win/win situation.
One feature I would love to see is a search function that allows a user to type in a song or a band and identify which channels that artist is played on the most.  It is a simple feature that will get consumers what they want more quickly.  Kudos to SiriusXM for taking on the challenge of creating "CUSTOMIZED CURATION."