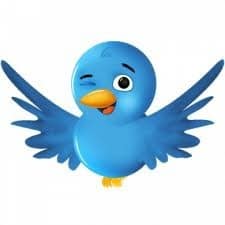 A little birdie out at CES says that SiriusXM was quietly showing its version of personalized radio called internally called MyControl. Watch out Pandora, SiriusXM is getting ready to step into your turf. While details are still fuzzy, rumor has it that SiriusXM's personalized radio will allow listeners to better control their audio experience by letting users make more narrow musical taste selections and perhaps even limit DJ chatter and station bumpers.
SiriusXM personalized radio will be a definite value added service to existing subscribers and could be the start of a service that carries a reach of its own with consumers. The service does stop short of full customization offered by the likes of Spotify and Slacker, but does give users much more control over their listening experience than they currently have. It will be interesting to see if the new SiriusXM, under Liberty Media control, embraces the Internet side of the business as more than a value added proposition.
SiriusXM personalized radio was supposed to launch in Q4. That launch was delayed for unknown reasons, but could include a desire to make the product more robust. I expect to see personalized radio available to consumers sometime in Q1 of 2013. The product is in a beta testing phase now.
UPDATE:
SiriusXM's personalized radio will carry different branding than MyControl. The name is internal in nature. The feature set and customization is based on the already current expertly curated channel line-up and will enhance the user experience to a level that will help drive the subscription model toward a more feature rich SiriusXM All Access. All Access provides both Sirius and XM based channels as well as SiriusXM Internet Radio. Because SiriusXM's personalized radio is IP based, subscribers will want to upgrade to a service level that includes SiriusXM Internet Radio in order to utilize personalized radio features. More than ever before, the Internet side of SiriusXM's service is becoming a catalyst for greater features as well as greater revenue for the company. Stay Tuned!