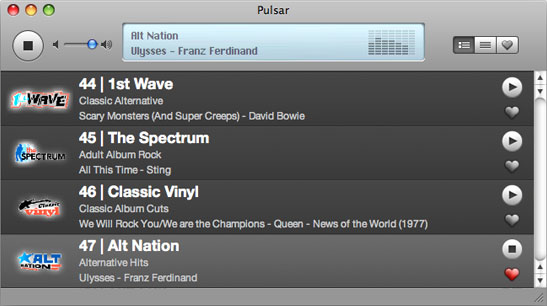 Rogue Amoeba, the guys with the strange name who have been making great software for the Mac OS X since 2002 have released a new application called Pulsar, which allows Mac fans to access the Sirius or XM Internet Radio feed without a browser.
For those who may be interested there is a free preview which plays for a full 20 minutes before it ads a little noise overlay to motivate users to purchase a license key for just $15. The application is still effectively in beta and we will be sure to keep you updated as soon as it hits version 1.0.
Stay tuned as I am sure this is just a taste of what is to come now that application developers around the net are realizing that satellite radio is not just some fad.
[via TUAW]