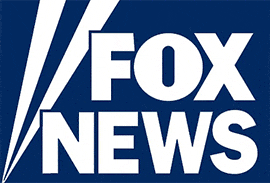 The long wait is over.  SiriusXM and FOX have finally come to terms in a multi-year deal that will bring  FOX News and FOX Business Network to SiriusXM subscribers through August 2019.  Over the years the business relationship between SiriusXM and FOX has had its challenges, but in the end subscribers to the satellite radio service are now the big winners.  Financial terms of the agreement were not disclosed.
As part of the deal, SiriusXM will be the exclusive audio home for broadcasts of FOX News and FOX Business Network.  In addition SiriusXM will add both channels to its SiriusXM Internet Radio channel lineup, making this important content available through smartphones and connected devices.
FOX News, the No. 1 cable news network, with more viewers than all other cable news networks combined, will continue to air on SiriusXM channel 114.  FOX Business Network will be available for the first time to subscribers via satellite and SiriusXM Internet Radio this fall.
Want more FOX?  The new agreement also includes the addition of FOX News Talk to the SiriusXM Internet Radio service. FOX News Talk, which offers news, analysis, listener call-ins, and commentary from popular FOX News personalities such as Brian Kilmeade, John Gibson and Alan Colmes, among others, will be available online at SiriusXM Internet Radio and through the SiriusXM Internet Radio App on smart phones and other connected devices.
The exclusive aspect of this deal is very important.  With more and more connectivity these days, the only differentiation between many services is the exclusive content offered.  SiriusXM has been adept at locking up top notch content.  These moves will ensure that the satellite radio provider not only remains relevant, but holds a spot at the top of the audio entertainment landscape.  Stay Tuned!