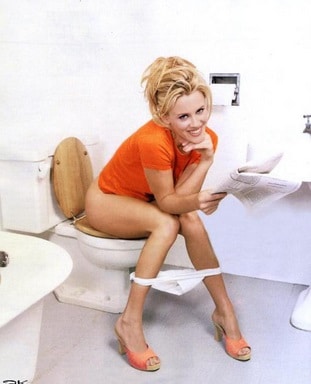 SiriusXM announced today that Jenny McCarthy will host a live, limited-run, one-hour weekly series exclusively on SiriusXM starting on Wednesday, July 16 on SiriusXM Stars.  The satellite radio provider is ramping up the talk content pressure by adding compelling content that differentiates itself from other services.
In her new series, Dirty, Sexy, Funny with Jenny McCarthy, McCarthy will use her trademark humor and outspoken style to discuss topics such as parenting, sex, dating and marriage; inviting celebrity guests and friends, as well as the audience to jump into the conversation with her. Guests scheduled to appear include Chelsea Handler, Perez Hilton, and Jenny's fiance Donnie Wahlberg.  There will certainly be more high profile guests along the way, and don't look for Jenny to hold anything back!
"It's no secret that I love to talk. I'm excited to do it on SiriusXM without having to interrupt anyone or keep things clean. You can bet your sweet ass this show will live up to its title," said Jenny McCarthy.
The comments from SiriusXM management are encouraging but will likely have fans of Opie & Anthony scratching their heads, seeing that SiriusXM fired Anthony Cumia on July 3rd for an incident that did not even happen on the air!
"Jenny's no holds barred style and playful personality is sure to entertain listeners. We are excited to welcome her and offer her a platform to have uncensored, unscripted conversations about the topics she's passionate about," said Scott Greenstein, President and Chief Content Officer, SiriusXM.
Dirty, Sexy, Funny with Jenny McCarthy will air each Wednesday, starting July 16, at 6:00 pm ET on SiriusXM Stars.