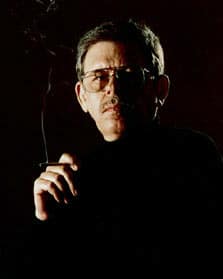 SiriusXM Radio announced today that it will be the exclusive home to legendary radio personality Art Bell.  The late night talk show host is the latest addition to the satellite radio lineup, in what has evolved into one of the premier talk radio mediums to have ever existed.
Bell is known for his compelling discussion of the paranormal, the unexplained, and even a conspiracy theory here and there.  He spent most of his career amassing a massive audience.  SiriusXM hopes Art Bell will be seen as added value to its existing subscribers, while crossing their fingers that potential new subscribers will see the show as a compelling reason to join the service.
Art Bell's Dark Matter will debut in fall 2013 on Indie, SiriusXM channel 104, airing nightly from 10:00 pm – 1:00 am ET. Bell will host the show from his home studio in Pahrump, Nevada, which just so happens to be near Area 51.  Is it possible that an extraterrestrial visitor will visit?  Only time will tell.
Bell was inducted into the National Radio Hall of Fame in 2008, and was one of the top five most listened-to talk hosts in America.  At his peak he garnered an audience of fifteen million listeners over 500 radio stations.