SIRIUS Satellite Radio and Sonos have collaborated to provide SIRIUS subscribers with an exciting new way to wirelessly stream SIRIUS all over the house and control it all from the palm of their hand.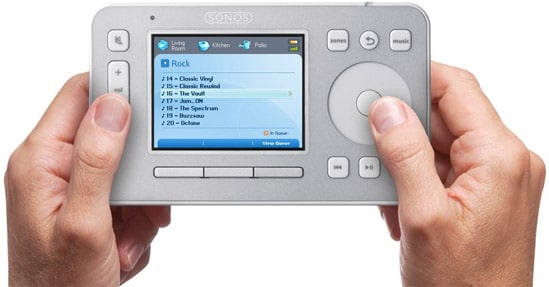 Sonos connects directly to SIRIUS Internet Radio which will eliminate the need for an antenna, satellite radio hardware, or a PC. Sonos is the first broadband-delivered, PC-free solution designed specifically for home use.
With the Sonos controller you can chose a room, channel, and hit play in up to 32 rooms. As part of the out-of-the-box experience, Sonos customers will automatically receive a free 30-day trial to SIRIUS Internet Radio.
Make sure you check out the Sonos Demo.