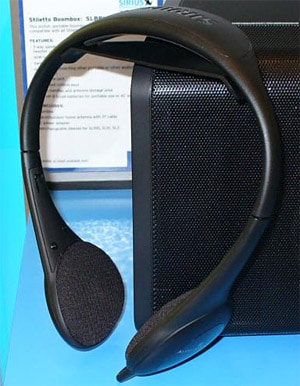 Among the new items that come with the Stiletto 2 is a pair of satellite antenna headphones that have a feature that some current Stiletto users will find as welcomed news. The new headphones can be used with the current Stiletto models, and will be available as a stand alone item.
These Altec Lansing headphones fit over the ear as opposed to in the ear. One complaint that many had with the original model was that the headphones pinched and were uncomfortable. The new soft over the ear design fits well and with a new "SpaSoft" padding, should eliminate any complaints from Stiletto users.
For those of you looking to upgrade, the new Altec Lansing Stiletto headphones are said to have a MSRP of $29.
Position - Long Sirius, Long XM, Long Directed