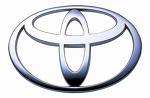 As each month passes the number of satellite radio equipped cars increases.  The used car segment is one of the key factors moving forward for Sirius XM (NASDAQ:SIRI) to continue their growth story.
The benefit for Sirius XM is that the costs of installing the radio were previously absorbed.  The used car, and Certified Pre-Owned (CPO) car segment gives Sirius XM the upside of getting at least some revenue out of a radio that has already been paid for.
Late last year I indicated used cars were getting to a tipping point where the numbers start to become significant to the Sirius XM metrics moving forward.  With enough inventory marketing and making deals in the used car segment begins to make more sense than ever.  I had also noted, it was my opinion, the company would announce deals in this sector about once per month throughout 2012.  So far this has rung true.
Sirius XM Radio and Toyota Motor Sales, U.S.A., have announced that customers across the United States will receive a 3-month trial subscription to satellite radio and available Sirius XM services when they purchase a Toyota Certified Used Vehicle or a Scion Certified Pre-Owned Vehicle equipped with a Sirius XM radio.
"This offer gives customers buying Toyota Certified Used Vehicles and Scion Certified Pre-Owned Vehicles the world's best audio entertainment available on the road, and we look forward to working with Toyota and Scion dealers to provide even more of their customers the opportunity to listen to SiriusXM when buying any Certified Used Vehicle equipped with a satellite radio from Toyota," said Joe Verbrugge, Senior Vice President and General Manager, Automotive Remarketing Division, SiriusXM.
Customers purchasing Toyota Certified Used Vehicles and Scion Certified Pre-Owned Vehicles will have access to Sirius XM's commercial-free music, and premier sports, news, talk, entertainment plus traffic and weather information. In addition, customers will also get XM NavTraffic on select vehicles equipped with navigation.
"Giving our customers Sirius XM for three months adds value to our Certified Used Vehicle Program," said Dave Depew, Corporate Fleet Manager, Toyota Motor Sales, U.S.A.  "It gives our Certified Used Vehicle customers the opportunity to experience services from Sirius XM that enhance the experience of driving Toyota vehicles equipped with easy-to-use, state-of-the-art products such as satellite radio."
Toyota will continue to give customers purchasing new Toyota and Scion vehicles equipped with satellite radio a 3-month Sirius XM subscription, featuring more than 135 channels of commercial-free music, and premier sports, live news, talk and entertainment.  Sirius XM has become an expected feature on many new cars, and now with the 3 month promotion the company can market itself to new consumers that may not have had the opportunity to test drive Sirius XM.