Starting yesterday until December 3rd SiriusXM will be turning on all inactive radios for a 14 day free trial. If you have a satellite option in your vehicle or an old plug and play lying around all you have to do is turn it on and enjoy. If you have internet access or a smartphone, all you have to do is fill out a quick form and sign on.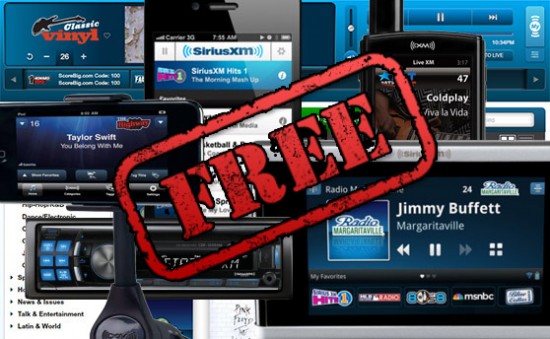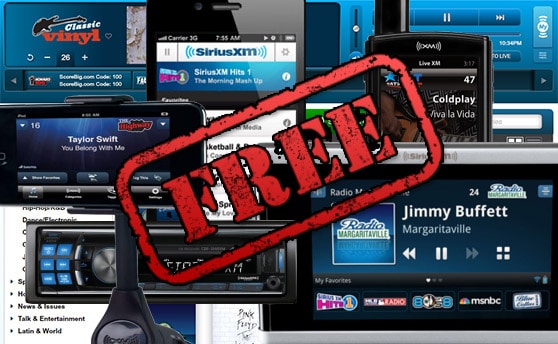 Why did we wait until today to let you know if the promo started yesterday? Because we had no idea and to be honest, we're not really sure how anyone finds out. Sure, SiriusXM posted it on their website but, if you're the inactive user the company is looking to target it's probably safe to say you don't spend a ton of time staring at their homepage… right?
So, I guess the company is counting on people who already have satellite radio and happen to find out about the promotion to tell their friends? It's tough to criticize free but, this plan seems a little lacking. Now be a good little minion and like, share, and tweet this article to all of your friends.
What else is lacking? Tons of quality channels and all explicit content — check out the 60 channel lineup [PDF]. We understand there are concerns about the kiddies tuning in and hearing a few profanities but, how about letting people call up and opt-in to hear the good stuff – the kind of stuff that makes you grab your credit card and sign up!
This two week trial marks the 4th time the company has run the promotion so far this year. I'm sure it must be adding something to the bottom line but, giving away your pay service 15% of the time starts to border on being counterproductive. At what point to satellite radio owners start questioning why they need to pay for something that is all too often given away for free?
What do you think the company can do to improve on this promotion? Sound off in the comments below.