Starting today SiriusXM is turning on all inactive radios across the country while also giving users free access to both their mobile and online apps!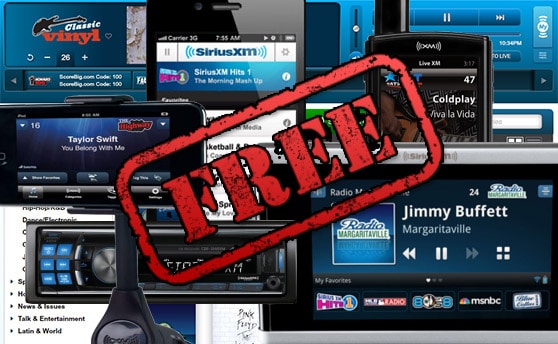 You have SiriusXM radio in your dashboard? Free. You have an old plug and play radio lying around? Free. You're sitting at a computer wishing you had some entertainment at work? Free. You're on the go and have been dying to try that mobile app out? FREE!
The free 14 day previews will include 60 channels of commercial-free music, sports, news, and talk for satellite listeners and over 150 channels for those of you looking to listen on your smartphone or online.
If you have an existing radio all you have to do is turn it on and tune in. If you'd like to take advantage of the internet or smartphone app you can sign up with no pesky credit card required – it literally takes 30 seconds to sign up.
Unfortunately, as always, there will be no heavy explicit content the likes of Howard Stern and O&A, or even any comedy channels outside of "Family Comedy" available through the satellite feed BUT, you will find all of that raunchy goodness on the internet and mobile feed this time around.
Remember folks, what you'll hear through your radio is just a sample of the channels which are available once you become a subscriber so, take the time to poke around the mobile and internet app for a taste of the full experience – why not? It's free!