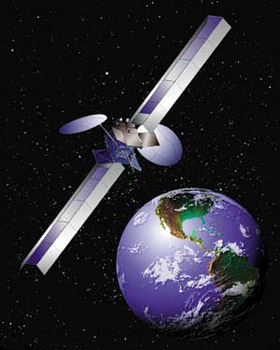 One of the compelling things about satellite radio in the early years was the passion that satellite radio subscribers and investors had for one company or the other. Epic debates of playlists, commercials vs. no commercials, sports vs. music, having the NFL vs. having MLB, and that was just the content debate. Anything and everything SDARS was debated. Which company was performing better, which had more potential, and on and on.
With the merger, all of those people now find themselves on the same team, and wondering exactly what the merged company will do on the content front as well as the business front. Many have accepted the merger, and are moving forward with cautious optimism.
There is still a satellite war happening though in Canada. Sirius Canada and XM Canada have not merged. They are still separate companies with XM Canada being publicly held, and Sirius Canada being a private company. The debate and barbs that used to be commonplace in the states still exist north of the border. A simple look at the press releases from the Canadian counterparts on the day of the merger tells everyone that Sirius Canada and XM Canada are still sparring.
SIRIUS CANADA STATEMENT
TORONTO, July 28, 2008 – SIRIUS Canada, the country's number one choice for satellite radio, issued the following statement regarding today's decision by the U.S. Federal Communications Commission:
"The U.S. merger has no immediate impact on our business and SIRIUS Canada's more than 750,000 subscribers will continue to receive an unparalleled slate of programming," said Mark Redmond, President and CEO, SIRIUS Canada Inc. "The satellite radio market in Canada is strong and having captured 82% retail market share* over the key Father's Day sales period in May and June, SIRIUS' continued brand and category dominance makes it well positioned to take advantage of the growing demand for the service. We anticipate that SIRIUS' strong growth and leadership in automotive and retail continues."
SIRIUS Canada will provide additional comment if there are any new developments.
SIRIUS Canada Highlights;
The most paying subscribers: SIRIUS Canada announced that it exceeded 750,000 subscribers on June 12, 2008.
Canada's number one choice: SIRIUS Canada captured over 82% of satellite radios sold at Canadian retailers in May and June 2008 according to The NPD Group, North America's leading independent market research firm. Throughout 2007, SIRIUS captured 75% of all retail satellite radio sales.
Leading automotive partners: SIRIUS automotive partners make up nearly 60 percent of light vehicle sales in Canada and collectively make SIRIUS available in over 150 vehicle models.
* According to the NPD Group Canada
XM CANADA STATEMENT
XM Canada in a strong strategic position to maximize opportunities to shareholder and customer benefit
XM Canada (TSX: XSR) today announced it is diligently reviewing its options following the Federal Communications Commission (FCC) decision to approve a merger between U.S. companies XM Satellite Radio Inc. and Sirius Satellite Radio Inc.
"XM Canada is in a strong strategic position to maximize any opportunities that arise for the enhanced benefit of our shareholders and customers," said Michael Moskowitz, President and CEO of XM Canada. "We are now evaluating how best to leverage the FCC's decision so that we optimize our critical, market-leading advantages, which include innovative partnerships, long-term automotive contracts, steadily increasing retail market share, superior signal coverage and 130 channels of unbeatable programming. Our aggressive growth strategy is delivering improved financial performance and we are committed to providing the best service possible to our subscribers."
XM Canada will provide further comment if and when there are any new developments. XM Canada has an exclusive Canadian license from U.S.-based XM Satellite Radio Inc., the worldwide leader in satellite radio.
Both companies proclaim to be number one, and of course, the barbs will continue over the coming months. Ironically, SIRIUS XM Radio, the merged entity, holds a stake in both Canadian services. As of May 31st, 2008 XM Canada reported 439,900 subscribers compared to 750,000 for Sirius Canada which was announced on June 12, 2008. Combined, satellite radio in Canada has nearly 1,200,000 subscribers and growing. This puts satellite radio overall at nearly 20,000,000 subscribers.
As yet, neither Canadian counterpart has added to the bottom line of SIRIUS XM Radio, but that day is approaching if for no other reason than the Canadian services do not need to launch and maintain satellites.
So, if you are an American that misses the endless debate about which service is better, simply find a chat room about the Canadian services, and ad your two cents.
Position – Long SIRI, none XM Canada