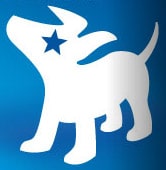 Sirius Canada announced today that they have eclipsed the 500,000 subscriber mark. In a press release this morning the satellite operator noted several key statistics as they continue to grow:
The first satellite radio company in Canada to reach the 500,000 mark
Canadians are adopting satellite radio faster than cable, wireless and satellite television were adopted
Sirius Canada leads the sector with 82% retail market share in 2007
More than 100,000 vehicles built with factory installed Sirius in 2007
In February of this year Sirius Canada announced that they had passed the 300,000 mark in subscribers. In the last 7 months the company has added more than 200,000 subscribers. It took the company 22 months to get to the half million mark. It was one month ago that XM Canada announced that they had surpassed the 300,000 subscriber mark with a total of 306,000.
Today's announcement means that satellite radio penetration in Canada has reached over 800,000 thus far, and will surpass the 1,000,000 mark in under two years.
Position – Long Sirius, XM. No Position XM Canada.