The music streaming service Slacker has just taken its sleek new user interface and joined the ranks of iHeartRadio, Last.fm, and Rhapsody on the popular XBOX 360 gaming console.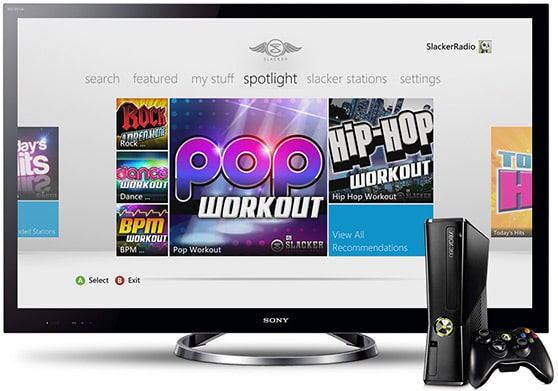 Fans of the music streaming service can now listen to their music just about anywhere with apps on Kindle, Roku, Sonos, Sony TV's/DVD players, and all popular mobile operating systems.
As time has gone on, the XBOX system continues to evolve into a device more about home entertainment and less about just gaming. And based on early reports of the next generation console from Microsoft, I expect this trend to continue.
This move by Slacker comes as no surprise as it only make sense for companies in the streaming entertainment business get their content where people can enjoy it most. And with 76 million XBOX's sold worldwide, that's a lot untapped hardware.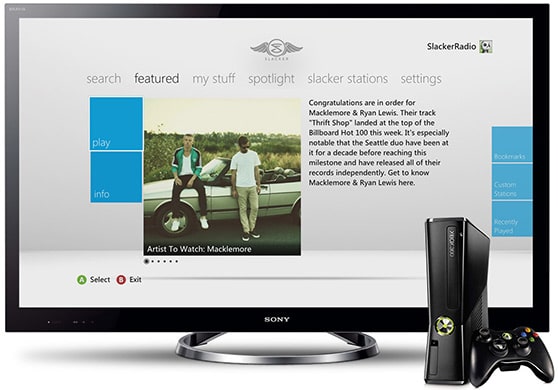 The app itself is about 115mb and only takes a minute to download. Once downloaded all you have to do is sync it with an existing account to authorize and you're off.
What you'll see next is an interface similar to the one rolled out earlier this month, with all the same controls you'd expect, and some great artist pictures that gracefully transition through in the background while you listen.