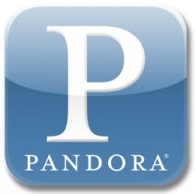 Internet radio streaming giant Pandora has once again rolled out some impressive monthly numbers that clearly have investors excited.
The story this month is much of the same… up, up, and up. Listener hours for December were up 13% to 1.58 billion, total U.S. radio listening jumped from 7.58% to 8.60%, while active listeners were up 13% to a staggering 76.2 million users.
All Pandora had to show for those lofty numbers was a loss of $1.7 million in their most recent quarter but, news of company offering in-car advertising via in-dash entertainment systems seems to have investors optimistic with the stock finishing the day up another 14% — after its already incredible 182% run in 2013.
Getting into the car has always been a major focus for Pandora. Now it seems as though they have quietly found their way into the dashboards of 9 out of the top 10 bestselling cars and they will be delivering targeted advertising to the more than 4 million unique users who activated those in-dash options this past year.