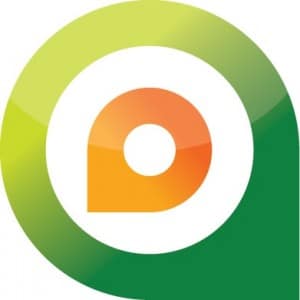 The audio entertainment space is indeed getting interesting.  Aha by HARMAN™ today announced that the new 2014 Mazda3, to be launched in North America and Europe this fall, will offer access to Aha's free service with the ability to select presets from more than 40,000 stations.
Bluetooth connectivity with iPhone and Android phones to the car stereo turns on something impressive.  Essentially, software in the Aha app makes the user interface integral to the dashboard.   Aha even offers personalized location-based stations from its library of entertainment stations.  This gives Mazda drivers access to Aha's location-based stations under a handy "Nearby" button. Mazda's unique user interface allows control of the Aha stations through features such as a commander controller and a beautiful 7-inch center display. In the Mazda3.    Aha is implemented as a third "band" after AM and FM, making it as safe and intuitive to use as a radio station.
"This offers drivers a new way to connect to the internet and adds a new dimension to the joy of driving. It's going to make drivers want to get behind the wheel of the new Mazda3 at every opportunity, " said Ryuichi Umeshita, Deputy General Manager of Mazda's Product Division. "Safety is always our main focus, and the user interface is both safe and intuitive to use. It's a perfect match for the wide-range of functions Aha offers. I hope many drivers will give it a try. "
"Aha helps the connected generation stay entertained and informed. Mazda understands that drivers want safe and simple access their favorite audio content in their cars, and Aha helps them to do this seamlessly," said Robert Acker, Vice-President of Connectivity for Harman and GM of Aha by Harman.
It seems clear that Aha is going after a core demographic that includes younger divers that are more apt to deploy this type of vehicle connectivity.  At the same time, by making the service easy and dashboard driven, Aha will attract an older user as well.  The "Nearby" feature demonstrates the ability that streaming content can offer drivers.  You may not be too familiar with Aha yet, but within the next 12 months you may find yourself sitting in a car and saying, "AHA".
Aha is working with more than 10 automotive manufacturers who, in total, represent more than 50 percent of all cars sold in the USA/Canada. By the end of 2013, Aha will be offered in over 40 models of vehicles including Acura, Chrysler, Ford, Honda, Mazda, Porsche, Scion and Subaru.