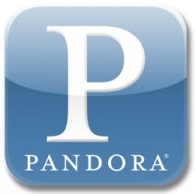 Just six short months after Pandora announced their new 40 hour per month cap on free mobile listening, the company has done an about-face and dropped the limit.
The change, which previously affected 4% of Pandora's users, is said to be made possible thanks to the rapid progress of mobile advertising revenue. According to eMarketer, Pandora is now the third largest generator of mobile ad revenue, behind only Google and Facebook – pretty impressive company.
Pandora's Founder Tim Westergren says he is "pleased to once again maximize free listening for everyone on Pandora."
Although the company's non-GAAP total mobile revenue grew 92% year-over-year to $116 million and total listener hours were up 18% to 3.88 billion for the second quarter, Pandora was trading down 11% in the after-hours session due to lower than expected earnings per share forecasts – despite beating this quarters EPS consensus estimates.