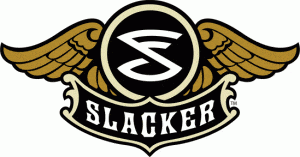 Slacker certainly is not being silent at CES this year.  The company had already announced the addition of live sports programming in a partnership with ESPN, and today added more non-music programming to their line-up with talk programming and weather.  It is moves like these that illustrate Slackers transformation from a music only service to a well rounded audio entertainment and news platform.  Slacker already carried comedy, ABC news, and customizable ESPN coverage.  Certainly Slacker is making moves that narrow the content gap with terrestrial radio and satellite, and widen the gap between themselves and a music only platform like Pandora.
Slacker Inc. today announced a partnership with American Public Media to bring award-winning public radio programming to the Slacker lineup.  Slacker users will be able to listen to APM's "Marketplace" and "The Current" for free anywhere that Slacker is available, from mobile devices to Sonos wireless systems. Emphasizing Slacker's dedication to being the ultimate radio resource, this partnership is yet another step in allowing Slacker listeners to enjoy an incredibly diverse collection of radio content right at their fingertips.
The Current on Slacker Radio will be curated and updated weekly with a mix of local and national musical content chosen by station programming staff. Marketplace on Slacker Radio will offer its popular and unique take on business news developments via the Marketplace flagship program, Marketplace Morning Report, Marketplace Tech Report, Marketplace Money and the Marketplace Index.
Slacker also announced today that they will now offer customizable national, regional, and local weather updates and forecasts from the Weather Channel. In addition to a dedicated channel, users will also be able to add weather updates to their favorite music stations for the latest updates throughout the day. The Weather Channel integration will be available in early 2012 on the web as well as mobile devices for both free and premium users.