If you're considering purchasing a new car in 2014 consider this, anyone who purchases a new 2014 model Chrysler equipped with a satellite radio Uconnect system will score a free full year satellite radio subscription which includes ALL premium channels AND access to SiriusXM Internet Radio.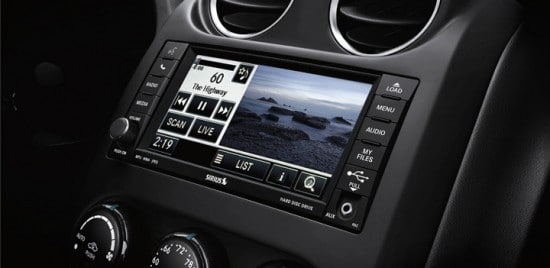 What is Uconnect? Uconnect is an in-dash Wi-Fi capable and Bluetooth enabled whole car command center. For the layman, it's a really fancy radio that allows drivers to do all kinds of things like adjust the temperature, get traffic reports, and even change the channel or make a call with voice commands.
Free satellite radio might not exactly be enough to sway you when making such a major purchase but, it's a nice little perk nonetheless. A perk that will finally give newcomers to SiriusXM the full experience of what satellite radio has to offer.
And the obligatory quote from important executive guy … "With SiriusXM's expanded channel lineup available via satellite in more vehicles from Chrysler Group, even more drivers and passengers will get access for the first time ever to an even deeper variety of commercial-free music, comedy, and live sports, along with the ability to listen outside of the vehicle with access to SiriusXM Internet Radio," said Steve Cook, Executive Vice President, Sales and Automotive, SiriusXM.
If first impressions are everything, I'd hate to think what a person who just purchased a 2005 used car thinks about their new free trial subscription on an old outdated display, with no premium content, and no idea how great the added value of the Internet feed is. Something tells me SiriusXM's customer retention rates are about to get a little bit better.