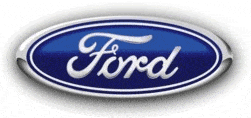 This has been a painstakingly slow process, but it appears that SiriusXm is finally gaining some real traction on getting OEM's to pony up for telematics services.  As consumers, we all have telematics in our lives, typically through a smart phone.  That being said, smartphone integration of services into the automobile has had challenges.  Consumers want these services, but are hesitant to pay for them when they can access them virtually free on a smartphone.  That being said, having your car operate such services independent of the cell is desirable.  Simply stated, the car companies are seeking a way to get a desired service to the consumer and now seem to be willing to pay for fulfill that need.
SiriusXM has offered telematics services for quite some time now, yet the traction of the service has been tepid at best.  Even with free trials, the telematics side of the service has typically been dropped like a hot potato at the moment a consumer needed to start paying.  The news about Ford's new efforts gives consumers what they want and makes Ford vehicles more desirable.
 "Giving our customers SiriusXM's unparalleled diversity of information and entertainment services enhances the experience of driving a new Ford vehicle equipped with navigation," said Chantel Lenard, U.S. Marketing Director, Ford Motor Company.

The news is that, beginning with the 2015 model year, all Ford vehicles equipped with navigation will get 5 years of the added services standard.  Ford drivers and passengers using SiriusXM Traffic and SiriusXM Travel Link will have access via satellite from SiriusXM to a suite of services with features that include:
Traffic speed: Color-coded roads on the vehicle's navigation screen show traffic speed in major metro areas
Accidents, construction and road closures: Receive traffic alerts, including information about accidents, disabled vehicles, construction and road closures
Alternate route guidance and mapping: In-vehicle navigation system and detailed traffic data allow drivers to choose alternate routes and receive updated directions to avoid congested roads
Fuel prices: Get detailed information on fuel prices and the ability to sort by lowest price, fuel type, distance or brand name
National weather information: Receive coast-to-coast weather data including current conditions, five-day forecasts and weather maps
Sports scores: In-game and final scores, as well as weekly game schedules, for world-class professional sports and college programs
Movie listings: Access detailed local movie theater listings, including start times and ratings
Customers purchasing any new Ford brand vehicle equipped with satellite radio also receive a six-month subscription to SiriusXM's All Access Package with access to SiriusXM's premium programming lineup. This includes every NFL game, Howard Stern, every NASCAR® race, Oprah Radio® and MLB Network Radio™, plus access to SiriusXM Internet Radio on smartphones and other connected devices as well as online at siriusxm.com.
From an investors standpoint, seeing Ford step up to the plate is huge news.  Nissan jumped in a little over a year ago, but since then, there has been little movement in the OEM channel in regard to these services.  With Ford now getting involved, other OEM's will soon need to figure out a way to address their own needs in an effort to keep pace.  Additionally, this type of deal will give an added revenue stream that has been slow to develop.  It is still early in the process, but early signs are getting more positive.  Stay Tuned!