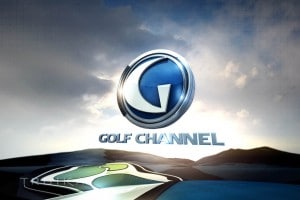 SiriusXM and Golf Channel have inked a deal that will bring content from the television network to SiriusXM's PGA Channel.  Golf Channel is part of The NBC Sports Group.  The programming will air on the well established PGA channel (XM ch. 93, Sirius ch. 208) beginning on January 6, 2014.  Terms of the deal were not disclosed.
Morning Drive will kick things off from 9 a.m.-11 a.m. ET. In addition to the network's morning show, SiriusXM will air news program Golf Central; instruction fare, including The Golf Fix, School of Golf and Golf Channel Academy; and the network's prime time original series like Feherty and In Play with Jimmy Roberts.
"Radio is a natural extension as Golf Channel continues to expand," said Mike McCarley, president of Golf Channel. "Our increasingly loyal viewers are watching in record numbers, so partnering with SiriusXM will not only make Golf Channel's high-quality programming available to our devoted audience through a new medium, but also introduce SiriusXM listeners to Golf Channel programming through a SiriusXM PGA Tour Radio channel that is undergoing a transformation with some of the most interesting names in golf as part of its new lineup."
SiriusXM is home to some of the most unique and compelling content on radio.  The company goes well beyond football, baseball, basketball and hockey.  Golf, Soccer, fantasy sports and even racing are other staples in a robust sports package.  Tune in this January to hear an even better PGA channel on SiriusXM.