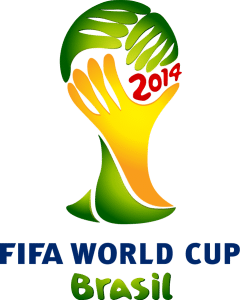 There will be 64 World Cup matches this year and SiriusXM will deliver them from Brazil to subscribers worldwide.
All of the Team USA games (as well as the majority of the other games) will broadcast, in English, on channel 84. If there happens to be a couple of games running at the same time, channel 85 will be utilized for the second match.
Listeners will hear ESPN's broadcast team of JP Dellacamera and Tommy Smyth, as well as Mark Donaldson, Ross Dyer, Shaka Hislop, Paul Mariner, Shep Messing and Janusz Michallik during game broadcasts.
In addition to the live games SiriusXM FC (ch. 94) will offer news, talk, and analysis throughout the tournament. Listeners will get exclusive analysis from an exceptional roster of hosts that includes John Harkes, Tony Meola, Ray Hudson, Charlie Stillitano, and Kevin Flynn.