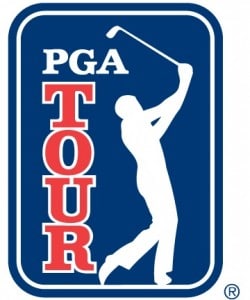 SiriusXM and the PGA have announced an extension to their contract which will give golf fans nation wide coverage through 2017.  The PGA has been a satellite radio staple for years, and though Tiger Woods is not the golfer he used to be, the sport still has plenty of passionate fans.  SiriusXM listeners have access to approximately 24 hours of live golf coverage each week, including hole-by-hole action and expert analysis on the only radio channel dedicated to professional golf.
"We are extremely pleased to continue our relationship with SiriusXM and bring comprehensive coverage and analysis throughout the PGA TOUR season," said PGA TOUR Commissioner Tim Finchem. "SiriusXM PGA TOUR Radio has proven to be a tremendous asset to the TOUR by providing a means to follow the competition live when you're traveling or otherwise away from the TV."

"PGA TOUR coverage is an important piece of our sports programming lineup and we're excited to continue our work with the TOUR to deliver our subscribers in-depth, high level broadcasts throughout the season," said Scott Greenstein, SiriusXM's President and Chief Content Officer.  "With on-course play-by-play each day of tournament play and commentary from some of the best voices on the air, this coverage truly brings listeners inside the ropes at these events, no matter where they happen to be listening from."
Launched in June 2005, SiriusXM PGA TOUR Radio features a variety of broadcasters working on comprehensive play-by-play coverage, including former TOUR winners Mark Carnevale, Bill Kratzert, Mark McCumber, Dennis Paulson, Paul Stankowski and Phil Tataurangi.  Earl Forcey will once again anchor the coverage most weeks, with Fred Albers, Doug Bell, Will Haskett, Mark Immelman, Bill Rosinski and Tom Werme among those returning to provide exclusive play-by-play coverage and player interviews from inside the ropes.
The ability of SiriusXM to continue to wrap up content such as this demonstrates that satellite radio continues to be a main distribution channel for content.  In this digital age, one might think that organizations would explore more diverse opportunities.  As yet, this has not happened.  Each contract extension helps to further cement SiriusXM as an entertainment mainstay.