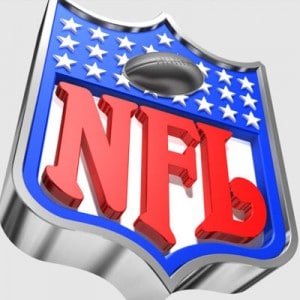 SiriusXM will kick off its 10th annual SiriusXM NFL Radio Training Camp Tour today, July 25, broadcasting live from all 32 NFL teams' training camps and giving fans the most comprehensive radio coverage available as the 2014 NFL season approaches.  Football has been a satellite radio staple since the early days of the service and the coverage offered is something that passionate fans of football have gravitated to for years.  Seeing the top caliber coverage continue is a testament to SiriusXM as well as the NFL.
SiriusXM NFL Radio hosts will broadcast live on location from each training camp site, giving listeners around the country an in-depth look at their favorite teams and players as they prepare for the coming season. The series will present an expert breakdown of every roster, interviews with players, coaches, and reports on rookies and veterans. A schedule detailing show times, hosts and locations appears at SiriusXM.com/NFL.
Hosts on tour include former NFL team executives Bill Polian, Gil Brandt, Pat Kirwan and Phil Savage, former players Rich Gannon, Jim Miller, Ross Tucker, Amani Toomer, Anthony "Booger" McFarland, Takeo Spikes and Brad Hopkins, plus Alex Marvez, Bob Papa, Bruce Murray, Jeff Rickard, and more.
On Saturday, August 2, SiriusXM NFL Radio will present live coverage from the Pro Football Hall of Fame in Canton, OH, for the 2014 enshrinement ceremonies. Listeners will hear coverage of the induction of the class of 2014, which includes Derrick Brooks, Ray Guy, Claude Humphrey, Walter Jones, Andre Reed, Michael Strahan and Aeneas Williams.
Yes, it is the middle of summer, but these days, football is a year round news topic for the ever-growing passionate fan base of the NFL.  It wont be long before we start to see pre-season games, and then the regular season!  Stay Tuned!