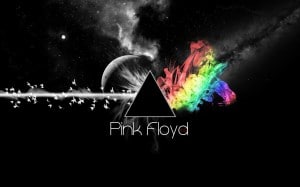 SiriusXM Radio announced today that it will expand the reach of its Pink Floyd channel. Beginning this month, SiriusXM's Deep Tracks channel will simulcast SiriusXM Internet Radio's exclusive Pink Floyd Channel Monday through Friday from Midnight to 1:00 am ET and for six hours on Sunday nights starting at 6:00 pm ET.
Additionally, SiriusXM's Pink Floyd Channel, previously available solely as an internet channel, will now be available 24/7 via satellite as part of the extended channel lineup. Beginning Tuesday, July 23rd, the Pink Floyd Channel will be available to listeners via satellite on channel 311 on the SiriusXM Lynx and Edge radios, and in select vehicles capable of receiving Satellite Radio 2.0.
"SiriusXM has been the home of the Pink Floyd Channel for some time and we've been happy there online.  However, now the channel is being expanded, which is great news as it means we'll all be able to get it when we're stuck in traffic," said Pink Floyd's Roger Waters. "Reaching out in drive time, love it! It could even conceivably have an impact on road rage. Though I find as I grow older and wiser I am tending to rage less at all the cretins on the roads."

Exclusive channels and special programming such as this are something that sets SiriusXM apart from all other forms of radio.
The Pink Floyd Channel is curated by host Jim Ladd, the legendary free-form DJ who has been conducting interviews with Pink Floyd since their first visit to the United States in 1979. Ladd hosts his exclusive weekday free-form rock show featuring a unique blend of musically-themed sets, interviews and more on Deep Tracks, channel 27.