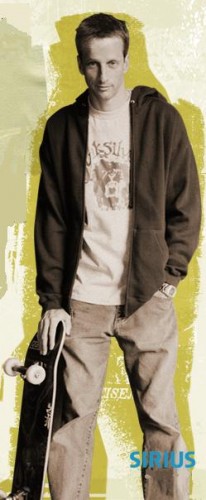 SiriusXM and skateboarding legend Tony Hawk will celebrate 10 years of his exclusive SiriusXM radio show with a special edition of "Tony Hawk's Demolition Radio" broadcast live on the Faction channel.  Not only is this a celebration of a show, but it is also recognition that a new type of "DJ" and format can thrive if given the opportunity.  Faction is a mix of music and action sports such as skateboarding and snow-boarding.  For lack of a better description, I would characterize it as the music enjoyed by the people that gravitate to the X-Games.  Channels like Faction are what separate SiriusXM from traditional radio or services like Pandora and Spotify.
"Tony Hawk's Demolition Radio" anniversary special will be recorded live before a studio audience of SiriusXM listeners and will air on Tuesday, September 30, at 7:00 pm ET on Faction, channel 41.  The anniversary special will also be available through the SiriusXM Internet Radio App for smartphones and other connected devices, as well as online at siriusxm.com. Subscribers will also be able to listen to the show via SiriusXM On Demand through the SiriusXM Internet Radio App for smartphones and other mobile devices and online at siriusxm.com.
"I can't believe it's been 10 years, and what better way to celebrate? One of my favorite bands and two of the most iconic guests we've ever had, all coming together for one epic show only on SiriusXM," said Tony Hawk. "This is our gift to the fans for all of their support over the last decade."

"Tony helped us launch and create Faction, and his contribution has made the channel unlike anything on radio today," said Scott Greenstein, President and Chief Content Officer, SiriusXM. "We appreciate the talent and passion Tony has brought to his Demolition Radio show and we look forward to working with him for years to come."
Faction plays a unique combination of music by artists such as Pennywise, Dr. Dre, Sublime, Green Day, Beastie Boys and Eminem and features shows hosted by Jason Ellis, Tony Hawk, punk legend Marky Ramone, Rancid/Transplants frontman Tim Armstrong and more.  SiriusXM has demonstrated an ability to capitalize on niche content that serves a great need in terms of musical taste.