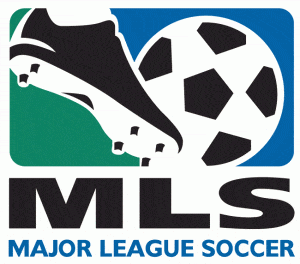 SiriusXM's exclusive 24/7 soccer channel, SiriusXM FC, will offer live nationwide radio coverage of the 2014 Major League Soccer season, featuring a live "MLS Game of the Week" broadcast throughout the regular season plus coverage of the MLS Cup Playoffs.  SiriusXM has been an audio destination for U.S. soccer fans for years, and the announcement made today is certainly exciting news.
This week the matchup will feature Seattle vs. Toronto on Saturday, March 15th.  Pre-game coverage starts at 4 pm ET on SiriusXM FC (ch. 94).  SiriusXM began carrying select MLS games on the service in 2012.  This will be the most extensive schedule aired by the satellite radio provider to date.
SiriusXM's coverage this season will also  feature a live broadcast of the MLS All-Star Game on August 6th.  This game brings the leagues best players to one place and features the MLS All-Stars vs. German powerhouse and reigning European Champion Bayern Munich.
SiriusXM will also offer extensive coverage of the 2014 MLS Cup Playoffs, including MLS Cup, MLS' championship game.
"Major League Soccer continues to grow in popularity and we're excited to expand our coverage to deliver more MLS games than ever before to our listeners across the country," said Steve Cohen, SiriusXM's SVP of Sports Programming.  "Soccer fans are among the most passionate fans in sports and SiriusXM FC offers those fans a level of access to their sport that few other media outlets do."
In addition to live play-by-play, SiriusXM FC will air MLSsoccer.com's Extra Time Radio show, covering the world of Major League Soccer and featuring guests from around the soccer scene.
"We have received extremely positive feedback from our fans about our games being on SiriusXM FC," said Larry Tiscornia, vice president of broadcasting for MLS. "Our fans want to be connected with their Clubs and the League at all times and this is another amazing avenue for that access – from regular season games, the AT&T MLS All-Star Game, MLS Cup Playoffs, MLS Cup and ExtraTime Radio, this partnership helps them enjoy our content throughout the season."
SiriusXM FC (ch. 94) airs 24 hours a day and offers the most comprehensive soccer coverage available in radio.  In addition to Major League Soccer matches, SiriusXM listeners get live play-by-play from the Barclays Premier League, La Liga, Serie A and Ligue 1, UEFA Champions League, FA Cup, Capital One Cup and the UEFA Europa League — its soccer galore!
There will also be a lineup of soccer talk shows hosted by cast of former players, coaches, executives and journalists including John Harkes, Tony Meola, Ray Hudson, Charlie Stillitano, Neil Barnett, Roger Bennett, Michael Davies and entertainer Kevin Flynn.