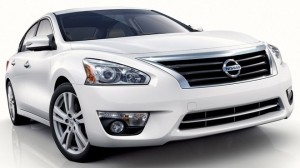 SiriusXM announced today that the company has extended its relationship with Nissan through 2018.  As part of the announcement, it was stated that Nissan North America will significantly increase penetration of SiriusXM factory-installed technology across the entire Nissan model lineup.
Nissan cars equipped with satellite radio are not counted in the satellite radio's subscriber numbers unless the car owner becomes a self-paying subscriber after the 3 month promotional subscription.
Customers purchasing any new Nissan vehicle equipped with satellite radio receive a free 3-month subscription to SiriusXM's All Access Package with access to SiriusXM's premium programming lineup, including every NFL game, Howard Stern, every NASCAR® race, Oprah Radio® and MLB Network Radio™, plus access to SiriusXM Internet Radio on smartphones and other connected devices.
The news in this deal is that Nissan intends to increase the number of satellite radio's installed in its cars.  Nissan has carried satellite radio as an option for many years, but seems to have been behind the curve on installing SiriusXM into its cars.
A search of one dealer revealed that just 3 out of 217 cars were satellite radio equipped.   Significantly increasing the number of satellite radio's installed will help SiriusXM build product loyalty with Nissan buyers, which up until this point have had a more difficult time getting factory installed SiriusXM in the more affordable trim levels.