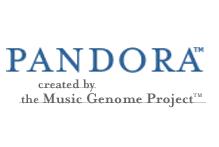 It is something I have written about for quite some time. Although I speculated it would happen last Fall, it appears that a Pandora IPO could be a 2011 event. Early this evening CNBC revealed that Pandora is holding meetings about an IPO.
Pandora, one of the leading Internet radio providers, carried a large presence at the Consumer Electronics Show as well as the Detroit Auto Show early this month. Press releases and announcements over the past two weeks have been at a fever pace as Pandora demonstrated that they are gaining traction not only on the Internet, but on smart phones and the auto dashboard as well.
For Sirius XM this means stronger competition from Pandora. While Pandora does not yet offer live content, those are barriers that can be remedied, especially if they raise enough capital from an IPO.
Some satellite radio fans tend to brush off Pandora and other Internet Radio companies as fads that will pass, or companies that will die due to limited data plans. There are some that have rung the death bell for Internet Radio scores of times over the past two years only to see these companies continue to thrive. Now they are in dashboard apps of some of the most popular auto manufactures with full function control…even voice control.
Is Pandora a competitor to Sirius XM? It certainly is. If you are listening to Pandora you are not listening to Sirius XM. Sirius XM certainly has distinct advantages such as news, sports, talk channels and personalities such as Howard Stern, but how long will those advantages last? Already Internet radio provider RadioIO has struck a deal with former Sirius XM employee Bubba The Love Sponge which allows LIVE streaming of his daily radio show over smart phones and the Internet. The technology is there, as well as networks needed to do it.
One thing I hear from satellite radio fans is the cost of data plans and how Internet radio will have consumers paying extreme cell bills because of their listening. Personally I have an unlimited plan with Verizon which I use to constantly stream data (including streaming NFL games and Internet Radio), and have never had my cell phone bill go up. In fact, I have had serious trouble approaching the 2.0 GB limits that some carriers have. At the half way point of January I am at 0.75 GB of data as a heavy user!
The fact of the matter is that Pandora has traction with consumers and traction in the OEM channel. They are getting into dashboards via smart phones and OEM stereos capable equipped with Advanced Audio Distribution Profile (A2DP) Bluetooth technology. A2DP defines the protocols and procedures that realize distribution of audio content of high-quality in mono or stereo on ACL channels. The term "advanced audio," therefore, should be distinguished from "Bluetooth audio," which indicates distribution of narrow band voice on SCO channels as defined in the baseband specification. Simply stated, Bluetooth is much more than a gizmo you stick in your ear to talk on your cell phone these days and more and more car stereos are equipped with A2DP.
What most who call for the death of these services are missing is that some of their success is being derived from "consumer pull" rather than "manufacturer push". Consumer demand for greater connectivity has essentially delivered the gateway into the dashboard via Bluetooth A2DP. The barriers of entry into the dashboard, a segment where Sirius XM had a distinct advantage, are evaporating and allowing the ultimate in consumer choice. For consumers this is good news.
This potential IPO by Pandora should be taken very seriously by Sirius XM as well as investors in the sector. Pandora came out of the Consumer Electronics show with a huge presence. They had exposure everywhere. In contrast Sirius XM was at a shared booth with distribution partner Audiovox and was nearly silent throughout the show.
Satellite Radio 2.0 carries some promise, but as yet the information coming from Sirius XM on the subject is scant. In my opinion the company needs to get on the stage and give some glimmer and detail on Satellite Radio 2.0 sooner rather than later. The lack of an announcement at CES has Sirius XM a day late. Failing to get that information out now has potential to make the company a dollar short.
Simply stated, Internet Radio should not be cast off to the side as insignificant. It is imperative that SIRI investors not underestimate the competitive landscape. These companies are here and will continue to grow as well as make more and more deals to have their apps included in OEM dashboards. Rather than pretend that there is not a gorilla in the room, let's instead hope that Sirius XM Internet radio plays a substantial role in the future.
Currently Sirius XM enjoys 60% to 65% penetration in the OEM sector. If Sirius XM further develops their apps on smart phones, cuts OEM deals to include capabilities for those apps, and offers some of the capabilities that Pandora offers, the OEM penetration could be improved via the smart phone. Smart phones are the future. The faster this is understood, the better off we will all be.
The good news is that Sirius XM has substantial presence, great cash flow, and the resources to fend off these competitive moves.
Position – Long Sirius XM Radio