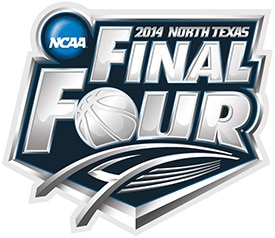 Starting March 18th all the way through to the national championship game in Dallas on April 5th and 7th, ALL men's basketball tournament games can be heard on SiriusXM.
You'll be able to track down all of your favorite teams and their channels match ups on the SiriusXM college sports page starting Monday, March 17th.
If you're not concerned with the any particular team and want to just flip around to check out the action, you can do so on Sirius channels 91, 85, 86, 92, 93, and 94 and XM channels 91, 86, 190, 191, 192 and 193.
Chris "Mad Dog" Russo and Steve Torre will host live show on selection Sunday from 5 to 9 pm ET on Mad Dog Sports Radio (ch. 86) to provide coverage when the first round match ups are announced.
SiriusXM's college sports channel 91 will then continue with daily news and talk provided by former coaches Bobby Cremins, Tom Brennan,Steve Lappas and Bruce Pearl,  and National Championship-winning guards Mateen Cleaves, and Miles Simon, both of whom were named Most Outstanding Player of the Final Four.
Duke University coach Mike Krzyzewski will also continue to host his weekly SiriusXM show throughout the tournament.  Basketball and Beyond with Coach K airs Wednesdays at 6pm ET on channel 91.