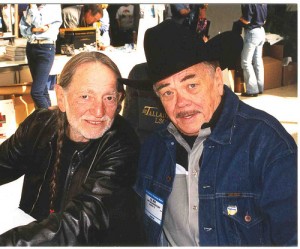 The rumor mill started churning over the past couple of weeks regarding the return of the ever popular Bill Mack to Sirius XM Satellite Radio (NASDAQ:SIRI).  There was even a special birthday wish to Bill Mack dated June 4th on the Willie's Roadhouse Facebook page that promised "Big News Coming Soon."  Everyone was set for a triumphant return beginning June 13th, but the Bill Mack Show never materialized on Sirius XM.
So is Bill Mack coming Back?
The answer to that burning question is still just out of reach, but one would think that with the Facebook teaser something is in the works.  Bill Mack is likely one of the more recognized voices in Country radio and has been sorely missed ever since his untimely departure from Sirius XM over a year ago.  In fact, the article here announcing his departure has been one of the most widely read and commented on articles in recent memory.  Not a week goes by without a new comment on the article.
One thing is certain.  I think that Sirius XM got the message.  Subscribers want their Bill Mack and Cindy!  People pay for satellite radio to enjoy premium talent and premium content.  The separation of Sirius XM and Bill Mack was a black eye on the service over the past year.  There is still no official news, but typically where there is smoke there is fire!  Odds are that Mack will be returning soon!
For fans of other channels and shows that have left Sirius XM the lesson is clear.  Get active and get vocal.  The company may get your message as well.  Perhaps BBC Radio 1 has a chance at coming back full time as well.  At least for Country music fans we seem to have a content victory on our hands.