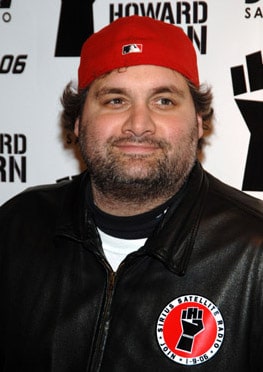 In case you were not aware, there is now a great show on Stern 101 Friday mornings. Jay Thomas has become the defacto Friday morning host, and will now carry a regular show on the Stern network. In his first show as a permanent Friday host, Jay Thomas had the good fortune of being able to deliver some additional news regarding the Artie Lange saga that unfolded yesterday.
Artie is indeed in Amsterdam. The news was confirmed with a live call from Jason Kaplan of the Strern Show as he sat at an Amsterdam cafe. Kaplan confirmed that both Artie Lange and Teddy made the trip. Kaplan has not yet seen Artie but has placed a couple of phone calls to him.
Robin Quivers, a Stern how staple, called into the live segment of Jay Thomas' show and offered additional insight, and is in fact on the air as I write this piece. Shuli, also a member of the Stern Show staff, and frequent participant with Jay Thomas added a bit more information on Artie. In a text message, it was confirmed that Artie was on the same plane with Teddy. At one tense moment as Teddy boarded the plane, he had to pass by Artie who was seated in First Class. The pair exchanged glances. Teddy says that he and Artie have not spoken, and Teddy stated that he is making it a point to avoid Artie during the trip.
So, we have some news on Artie, and the news that the Friday morning dilemma for Stern fans has been solved. Jay Thomas is a wonderful talent who hosts a regular afternoon drive show on Sirius Stars 102. His regular afternoon show will continue, and now he will entertain listeners on Friday mornings. With the addition of Jay Thomas on Fridays, and Vinnie Politan having a regular morning show, the morning drive situation at Sirius is far better today than it was a month ago.
Kudos to Sirius for addressing the morning drive issues in the programming line-up, and we all hope that the Artie situation comes to a reasonable conclusion that addresses Arties issues, maintains the show people love, and lets fans get back to great radio.
Congratulations to Jay Thomas for adding a quality Friday morning show to his already impressive repertoire on Sirius.
Read More On The Artie Saga – ARTIE EXPLODES ON STERN SHOW and ARTIE LANG CLIFFHANGER
Position – Long Sirius, Long XM