In his third season of Comedians In Cars Getting Coffee, Jerry Seinfeld finally takes a ride with Howard Stern where the two talk about their Daddy issues, bathroom habits, the cost of groceries, and what makes them tic.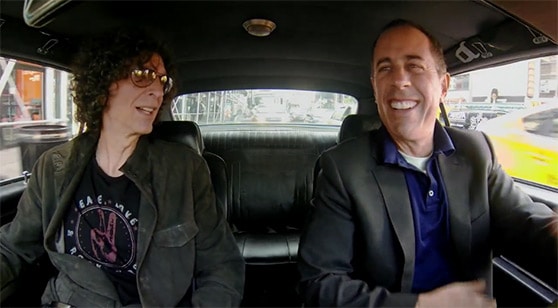 If you haven't heard about Seinfeld's new series, it's exactly what it sounds like — a couple of comedians getting together to take a ride and grab a cup of coffee – this is what reality TV should be. The dynamic is great, the conversation is real, and much like his nine season run of Seinfeld, Jerry leaves you wanting more.
The best part? Aside from a single commercial, the show is totally free.  I'm not going to go on explaining this 14 minute webisode, if you're smart you haven't read a word I've said and you're already a couple of minutes into some great television.