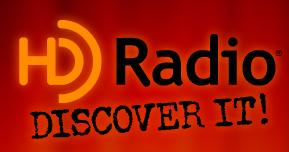 The NAB, iBiquity, and virtually every Congressman and Attorney General who steps in to this circus that we call a merger has been asking for the inclusion of HD chips into Satellite Radios. Of course, they never once mention who should pay for the design, installation, manufacturing, etc… but they claim they do it for the "benefit of the consumer." Let us take a look at that claim.
As of 2008, less than 500,000 HD radios had been sold in the US. According to Bridge Ratings survey in August of 2007, less than 1 percent of respondents said that they planned on buying an HD radio in the next 2 months. There obviously is not a high consumer demand for the HD radio. Must be something else.
A quick google of HD Radio brings up a long list of places selling HD Radios at Retail. The average price is around $125, with some units running less than $100. The problem? According to John Gorman's Blog, there are virtually no radios in Brick and Mortar stores for people to look at and play with. With such a new technology, you would figure that the HD radio alliance would be subsidizing those radios, to make them cheaper and more affordable.
Perhaps the HD advantage is it's sound quality and ease of use? Nope, and Nope. Again Gorman cites multiple complaints about a large bulky antenna (which you have to move manually until you pick up the signal), signal's fading in and out, and additional static on surrounding channels.
So what on earth can the HD Radio alliance and all of these top political figures mean when they say that HD radio is in the public interest?
Perhaps it is because it is the American Public that has been paying a large portion of the development costs for HD radio? Yup, that is you and I. An FCC filing from North Carolina's Public Radio Stations cites "Just a few weeks ago, the House Appropriations Committee approved an additional $40 million to assist public radio stations' transition to HD radio technology. Clearly the Congress supports our transition to terrestrial digital broadcasting."
The Corporation for Public Broadcasting (CPB) is "A private, nonprofit corporation created by Congress in 1967, is the steward of the federal government's investment in public broadcasting. It has already awarded well over 200 million dollars for the advancement of HD radio, and those awards are continuing to this date. A quick search for "Satellite Radio" "Sirius" "XM" or "SDARS" brings up only a single result: The award of "nearly" $2 million dollars in SDARS.
Yes, clearly Congress supports PUBLIC radio. Why then, does HD radio need Sirius and XM?