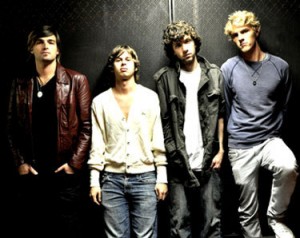 Once again Sirius XM is jamming out with another popular music group, this time Foster The People.  The group, perhaps best known for the song "Pumped Up Kicks" will perform a private Concert at New York City's Bowery Electric in an exclusive, invitation only event for Sirius XM Listeners.  Those that are not able to attend the live event can hear it broadcast live on Friday, December 9 at 10:30 pm ET.  The concert will be featured on Alt Nation, channel 36.
Alt Nation, a staple in the Sirius XM music line-up, was the earliest supporter of Foster the People's "Pumped Up Kicks," which back in June of 2010, had its first airplay with the channel before the song was even released.  Since then, the track has been certified double-platinum and Alt Nation has continued to support the band with additional airplay with their follow-up singles "Helena Beat" and "Don't Stop (Color On The Walls)."  Sirius XM has been a leader in identifying hit music before the mainstream even gets the hint.  Similarly it was Sirius XM that gave JTX airplay with their hit song "Love In America".
"SiriusXM's Alt Nation played our music before any other radio outlet in the country—this show is a way for us to thank the Sirius XM team and do something special for our fans," said Mark Foster of Foster the People.
We love it when our listeners hear new artists on Sirius XM before anywhere else and we are committed to discovering and playing new music consistently as part of our programming," said Scott Greenstein, President and Chief Content Officer, Sirius XM. "When our Alt Nation programming team heard Foster the People for the first time we knew we needed to share 'Pumped Up Kicks' with our listeners immediately."
Some lucky Sirius XM subscribers will have the chance to attend the exclusive private concert.  Subscribers can listen to Alt Nation or visit siriusxm.com for Official Rules and details.  Sirius XM has had several special events like this one.  While it would be nice to see some of these exclusive shows in other markets, the fact that the company is able to make these kinds of deals is a feather in the company's cap.  Perhaps we are not that far away from a Sirius XM Music Festival!