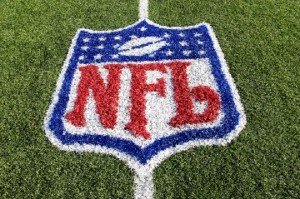 The news that Sirius XM Radio and the NFL came to terms on a new deal was no surprise to anyone. The company had previously announced that the framework of the deal was near complete. The real newsworthy event here is the addition of on-line streaming beginning with the 2011 season. This gives Sirius XM Radio a unique content advantage with content that is otherwise available through many other platforms and/or services.
The audio entertainment sector is filled with new and strong competition. Whether it is terrestrial radio, HD Radio, Internet Radio, or apps that stream content through cell phones, there is plenty of choice. Adding more fuel to the competitive fire is the fact that new car dashboards are now becoming fully integrated with smart phones. Monday I drove the all new 2011 Dodge Charger (article coming soon) and the music was streaming from a smart phone WIRELESSLY!
Getting the NFL deal done was an important step that will allow Sirius XM to carry content that many of their competitors simply can not match. Music is music. People will use many services to hear music, I use several myself. However, when it comes to news talk and sports Sirius XM has it all in spades! The NFL could have held back and kept streaming rights to themselves. They could also have broadened their deal with Verizon and the NFL app that allows streaming of video on some games. It was quite possible that this deal could have excluded Internet streaming. The fact that Sirius XM got this important nugget should not be lost on followers of the media sector. It makes the deal worth a lot more because it is yet another outlet that subscribers can access this content that keeps them within the Sirius XM universe.
Earlier this year I had worries that some "premium" content might go to competing services if it could be lured away. First it was Opie & Anthony. Sirius XM renewed that deal. Next it was the NFL. That deal is now signed sealed and delivered. The next big deal is Stern. In a similar fashion to the NFL deal Sirius XM needs to make Stern available on the apps and enhance the value of the deal to the company. Certainly sports and Stern do not appeal to everyone, but having them available on the Sirius platform is what makes satellite radio so special and keeps it a step ahead of the Pandora's of the world.
While this deal is certainly something to celebrate, there is one cautionary note. I will certainly get accused of raining on the parade, but I put it all out there so that you the reader can be informed. As yet I have been unable to confirm whether or not the "Internet Streaming" will include delivery over cell phone apps. If it does, that is great, but time will tell on exactly how Internet Streaming is defined.
Position – Long Sirius XM Radio